Frankfurt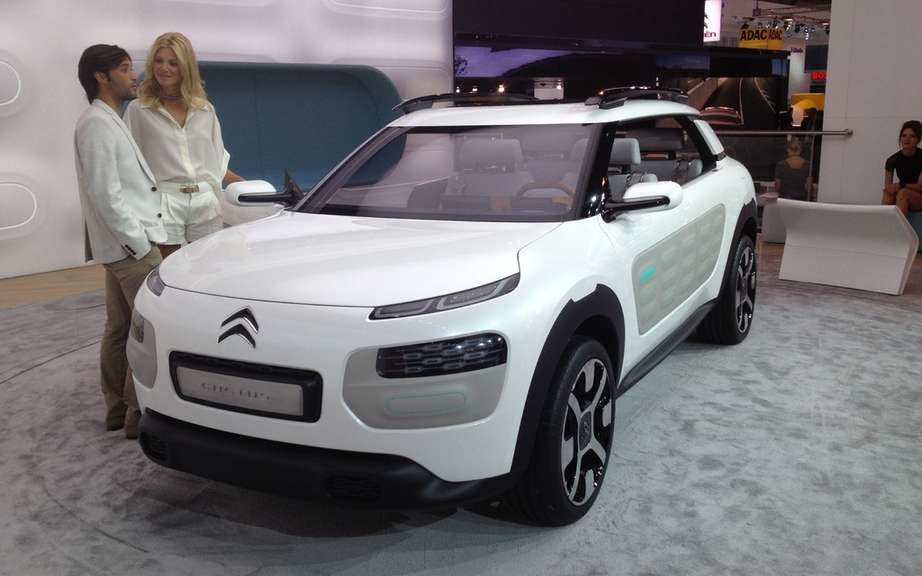 Citroen Cactus: the concept that takes a series of model
Pioneered the particulate filter, a first market the Stop & Start, initiator of the diesel hybrid, with HYbrid4, the first technology to commercialize electric car CITROEN continues its offensive and presented at the Salon de Geneve a new technological breakthrough: the Hybrid Air . A full hybrid solution using compressed air to the associated hydraulic anchor an expertise in the genes of the brand. An innovation that is part of the leitmotif of CITROEN: offering technologies accessible to all and for all purposes.
Hybrid Air is performance out with less than 3 and 0 l/100km additional battery:
even more reduced environmental footprint,
a more affordable price,
and board space preserve.
A particularly well suited to models of revolutionary technology segments B, C and utilities. On the stand of the brand in Geneva, it is also putting the spotlight on a CITROEN C3, a prototype that displays a record consumption of 2.9 l/100km (69 g CO2/km) and decreased 45% of fuel consumption and CO2 emissions in urban use compared to a thermal version with the same engine.
Source: Citroen