First contacts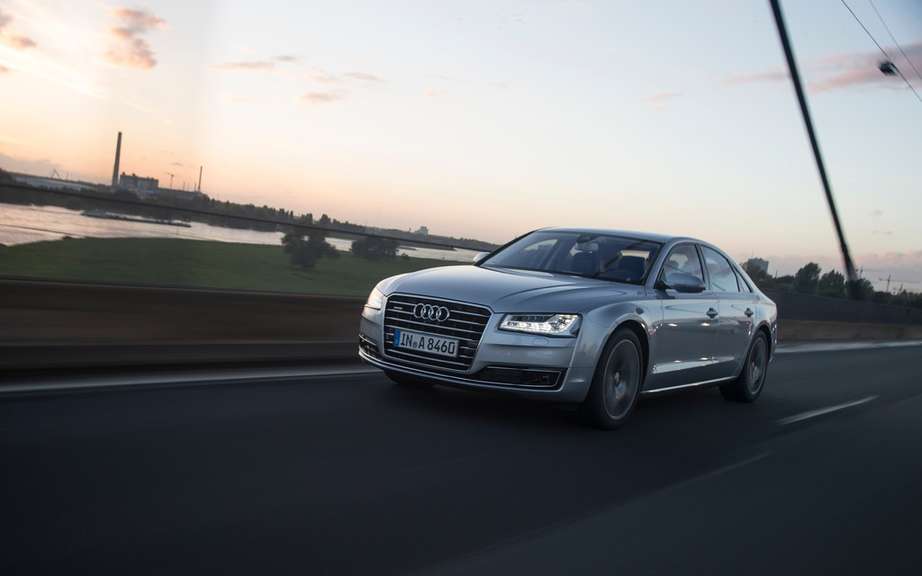 Audi A8 2015: An overhaul in any subtlety
Technology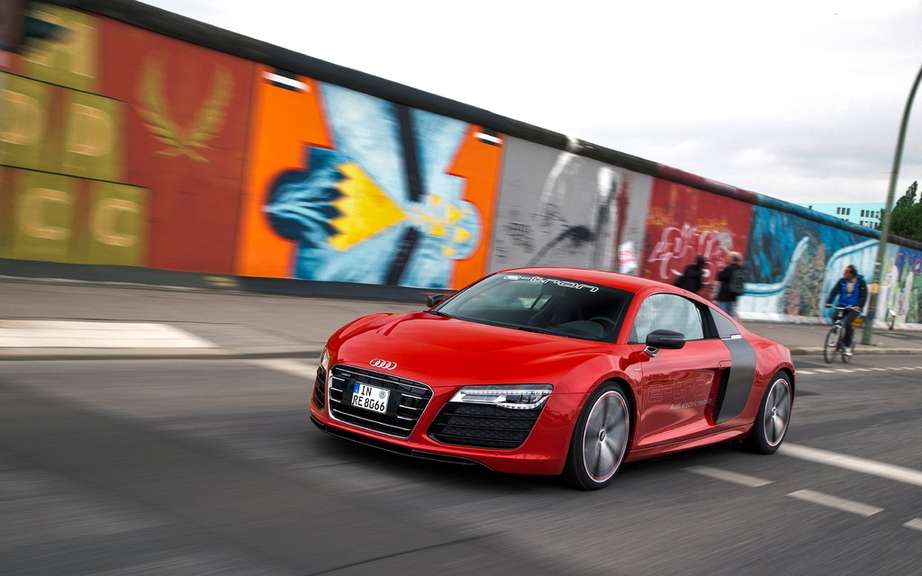 Audi R8 e-tron: Electric Supercar
First contacts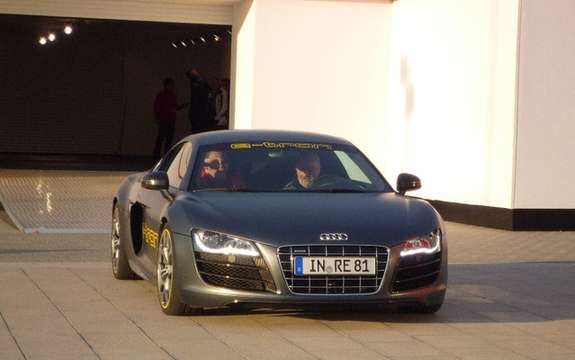 Experience one-I drove the Audi R8 electric
Runs today the annual press conference at Audi AG. Manufacturing Ingolstadt take this day to announce its financial results, and to discuss the technologies that would be in the Audi tomorrow.
Despite a stagnant economy, the company recorded a profit of $ 8.191 billion, allowing the opening of several factories in Hungary and China, in addition to planning the opening of those in Mexico and Brazil. During the year, Audi sold 1,575,480 cars worldwide.
During the conference, Ulrich Hackenberg, head of technical development, gave a taste of the products would be improved for 2014. 
Audi will unveil the successor of Q7 later this year, refuting rumors that it would remain on the market for some time. The year 2014 will appear as a major overhaul of the A8, just in time to answer the new Mercedes-Benz S-Class. The new large sedan will use a system of conduct automated, allowing a car to drive itself in a situation of heavy traffic.
But the big news is without a doubt the return of a concept that had made promising debuts there a few years, before sinking into oblivion: the electric R8, (unfortunately) always called e-tron. The development team have long board on the concept, replacing batteries and rearranging more effectively. This allows an increase in the autonomy of the car from 215 449 km. No information has been revealed about a start date, a price range (known by against the cars will be built to order only) or even to whether the e-tron IS BASED ON the current generation of the R8 or the next, which should be announced next year.
The future looks bright for Audi, and we look forward to have more information on the future of electric supercar tomorrow!