Audi R8 - Canadian Car of the Year 2008
Tests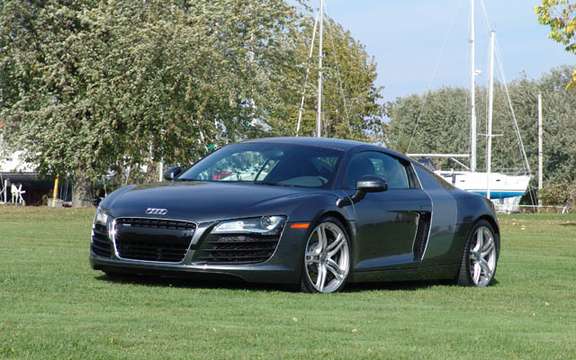 2008 Audi R8 in the big leagues!
In a morning press conference at the opening of the International Auto Show in Toronto Canada, the Audi R8 was proclaimed Canadian Car of the Year 2008 by the Automobile Journalists Association of Canada (AJAC).
Audi R8 outweighs the other eight winners of the category of the best new models, advertisements December 4, 2007 and won the grand prize.
Paul Williams, 2008 CCOTY Joint Chairman, commented: "As manufacturers introduce each year an increasing number of new vehicles, consumers can easily stay abreast of what is offered on the market and what differs a vehicle has a other. program The Canadian Car of the Year AJAC identifies and classifies each year all new vehicles. These are then subjected to detailed testing in real world situations. This is not a contest of popularity, it is rather a comprehensive, objective and worthy of faith process aimed at helping consumers make purchasing decisions WISE ".
"We are absolutely delighted that we have been granted this prestigious award and thank the AJAC members for their support, especially if one considers the great cars with which we were in competition, says Diego Ramos, Executive Vice President Audi Canada. Winning these awards today is a decisive moment for the Audi brand in Canada. In the past, we wondered at what point people would realize the excellence of Audis. I think we can now thank the AJAC. "