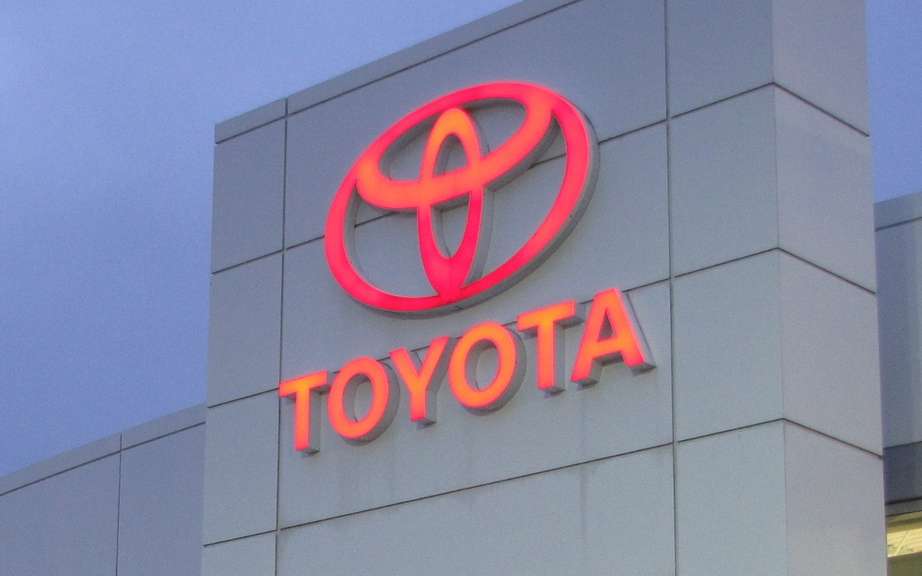 Toyota remains the world leader
Toyota Canada Inc. (TCI) has recorded a record high in June of 8716 trucks sold, a 12.6% increase compared to 2012, which represents a new first half unprecedented for truck sales with TCI 45,299 units sold, an increase of 10.7%.
The Toyota RAV4 leads the ball after having experienced the best June in its history, 3 193 units sold, which represents an increase of 38.8%. This is the best month in a row for the fifth RAV4, which means that a new record has been established each month in which the new model was marketed. For the first half of the year, sales of RAV4 reached 16,660 units, an increase of 36.3%.
June has also been a record month for the Toyota Tacoma 4x4, with 956 units sold, an increase of 21.3%, bringing the number to 5115 Tacoma sold during the first half of the year , an increase of 11%.
Overall, TCI sold 18,338 vehicles in June, a decrease of 4% compared to 2012. For the first six months of the year, sales are TCI has 97,176 units, which represents a decrease of 0.9% compared to the first half of 2012.
Highlights of Toyota sales for June 2013 (compared to 2012)
Toyota sales: 16,625
Sales of passenger cars Toyota: 8617
Avalon sales: 129 (up 578.9%)
Sales of hybrid Camry: 378 (up 21.2%)
Prius sales c: 324 (up 19.1%): new record for June
Toyota truck sales: 8,008 (up 14.8%): new record for June
Sales Highlander: 615 (up 27.1%)
Sales of hybrid Highlander: 89 (15.6% increase)
RAV4 sales: 3,193 (up 38.8%): new record for June
Sequoia sales: 61 (up 27.1%)
Sales Tacoma 4X2: 48 (up 152.6%)
Sales Tacoma 4X4: 956 (up 21.3%): new record for June
Sales Tundra 4X2: 38 (up 171.4%)
Highlights Lexus sales for June 2013 (compared to 2012)
Lexus sales: 1286
Sales of luxury cars Lexus: 578
ES Sales: 235 (up 35.1%)
Sales LS: 16 (up 166.7%)
Sales of Lexus luxury SUVs: 708
Sales LX: 33 (26.9%): new record for June
Highlights Scion sales for June 2013 (compared to 2012)
Scion sales: 427