Fuel Economy: Champions ... and one loser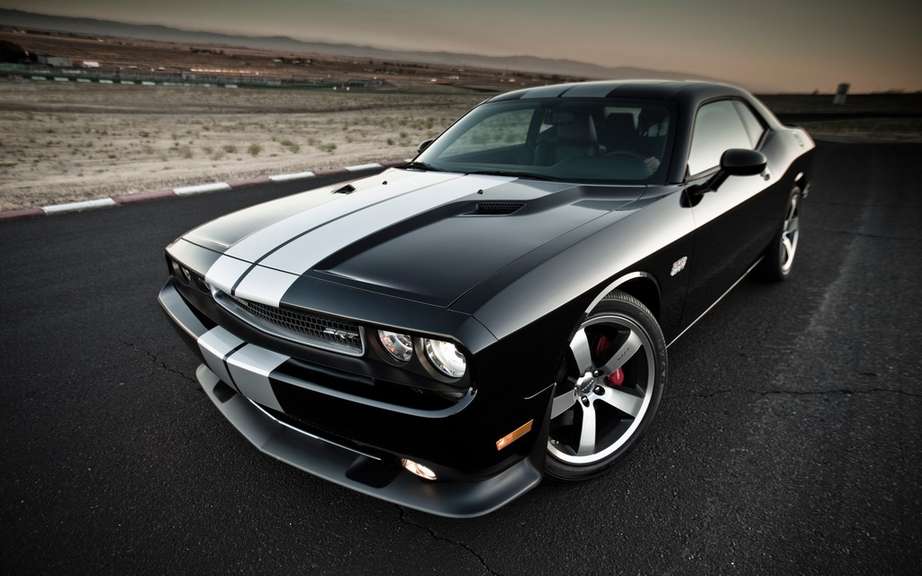 Working on a new SRT HEMI
What is the automaker champion of fuel economy? Two pieces of robot if you answer "Toyota". What is the automaker ... champion gluttony fuel? You are in the field if you do not answer "Chrysler".
There is a decade, while gasoline detaillait average is 76 cents in Quebec, the fuel consumption was not at the heart of the concerns of motorists - and manufacturers - as it is today 'hui became. But hey, for these days, it flirts with a liter of petrol $ 1.50 Quebec - and more "North americainement" with a gal who sporadically exceeded $ 4 on the other side of the border.
Which, in 2012, so buy a vehicle without first comparing it consumes?
Bill Gates or Warren Buffet, perhaps.
And more.
That is why we are witnessing a surge of hybrid engines, diesel and electric. That is why manufacturers obligate their vehicles in diet, weight rating, and they prefer CVT transmissions. That is also why we are witnessing the extinction of a V8 and even, possibly, the V6 in favor of smaller cylinder engines, but collars direct injection and twin turbos.
If it works? And how!
The most energy efficient in 35 years
The EPA, the American agency for environmental protection, had fun comparing data consumption fleet of new vehicles between 1975 and 2009 (the most recent report published).
Despite twice more powerful cars and popularity utilities (more demanding than cars), our "coaches" of today consume almost twice less fuel there is 35 years old (10.5 L/100 km against 18 L/100 km).
For this, we must thank ... no, on this subject, go read our rather Bumper Shocks and published in last page of the magazine Car Guide, edition July / August 2012.
Because here the aim is to show that beyond a managed at reducing the consumption of its vehicles automotive industry, there are manufacturers that are better than others.
There are the best ...
The EPA, therefore, focused on each of the 14 manufacturers that together account for 99% of the North American market.
Surprise: the year 2009 (last year on record) has been one year record, in that it offered the most fuel-efficient fleet of vehicles that is new since 1975.
In that year, all manufacturers except one have improved the average fuel consumption of their vehicles.
Half of them have even been at least one demi-litre/100 km.
Whoever did the most important amendments? Toyota, of course, with 11% improvement - vive hybrid! Moreover, with an average score of 9.26 L/100 km (25.4 m / g), the Japanese manufacturer can boast the most frugal of the continent fleet.
Just behind, still surprise: Hyundai (9.37 L/100 km), ahead and Honda (9.56 L/100 km). Followed, in order, Kia, Volkswagen, Nissan, Mitsubishi, Mazda, Subaru and BMW.
The back of the pack includes of course the American manufacturers - has this chapter is their domination "truck" that hurts - but in 2009, when Ford and GM have even improved their respective average three quarters of litres/100 km.
There ... and the worst
The most greedy fleet? Chrysler, with 12.25 L/100 km, which supersedes and in the end palmares, his former partner Daimler (12.06 L/100 km).
In fact, Chrysler was the exception in 2009: he was the only one back in the effectiveness, although it is of scarcely half a tenth of a liter. We could consider the thing as standing still, but here: in an industry that has increased this year it was 7%, it is a net decline.
Note, Chrysler is one of the only manufacturers of importance not offer hybrid vehicles, diesel or electric. That is probably what explains the 3 L/100 km pit between its fleet and that of Toyota.
Oh, you do we say that the standards imposed by the Obama administration will require American in four years that vehicles do not consume more than 7 L/100 km?
Taking into account the average setted referred to in this report is that it will take that manufacturers make an effort of 18% versus 2009 ...
TABLE 1
Fuel Economy / by manufacturer *
Manufacturers in 2009 (100km) improvement versus 2008
Toyota 9.26 L 11%
Hyundai L 3 9.37%
Honda L 3 9.56%
Kia L 6 9.72%
VW L 7 9.88%
Nissan L 8 9.97%
Mitsubishi L 10.01 5%
Mazda L 10.14 0.5%
Subaru L 1 10.41%
The BMW 3 10.74%
GM 11.42 L 5%
Ford L 11.59 5%
Daimler L 1 12.06%
Chrysler L 12.25 -0.5%
Industry average 10.5 L 7%
TABLE 2
On average - 1975 today *
                                                   1975 2009
Saving fuel 18L/100km 10.5 L/100km
Weight 1845kg 1780kg vehicles
0-60m / h 14.1 seconds 9.7 seconds
4WD vehicles 3% 24%
4-cylinder engines 20% 70% (cars only)
V8 engines 62% 12%
VVT - 72%
Cylinder deactivation - 7%
Direct injection - 4%
Manual transmissions 23% 5%
CVT transmissions - 10%
Hybrid - 2%
Diesel 0.2% 0.5%
* Source: "Light-Duty Automotive Technology, Carbon dioxide emission and fuel, economy trends: 1975 through 2010" - EPA (the most recent report).