Subaru Canada reports record July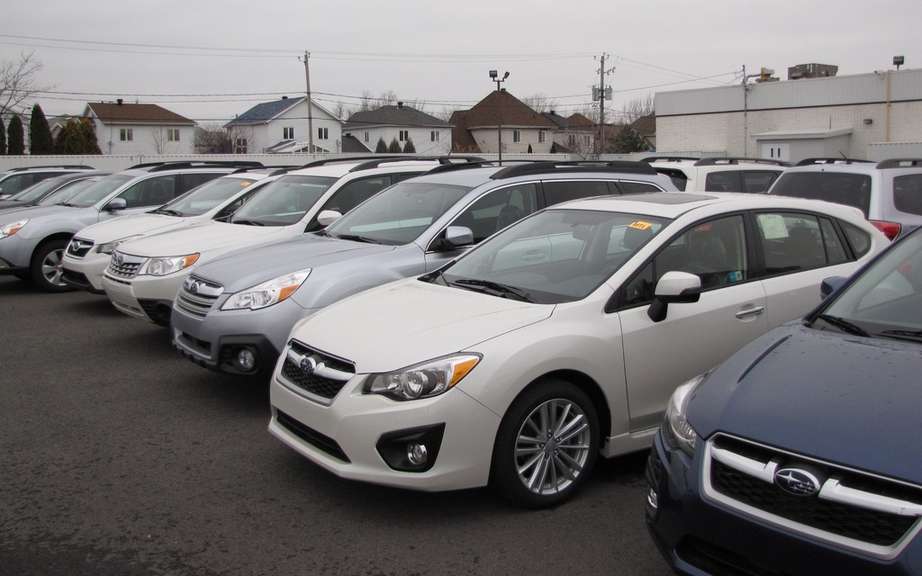 Subaru Canada: Best Month to date
Subaru Canada, Inc. (SCI) celebrated its fifth consecutive month of increase in retail sales while 3,250 units were sold in July, an increase of 37.6 per 100 compared to the same period last year (ADPKD ). To date this year, Subaru sales are up 20.2 per 100 while the brand is heading towards another historic year, continuing the strong trend after the first and second quarters unprecedented.
The newest compact crossover Subaru, the XV Crosstrek broke all previous records as he displays his best month ever with sales up 2.8 per 100. The BRZ shows significantly improved results in July while sales of sport coupe that has rear propulsion have skyrocketed from 103 to 100. Sales of the Impreza and Forester Subaru also increased in July by 32.5 and 28.1 per 100 respectively.
"Our success which continues in 2013 based on Canadian consumers," said Shiro Ohta says, president and CEO of Subaru Canada, Inc. "We listen to our customers and earn their trust and support thanks to our commitment to excellence in technical design and we want to focus on the functionality, security and reliability with our innovative technologies and uniqueness of our products. "