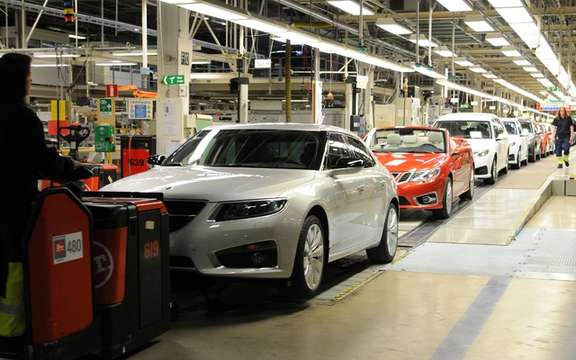 Saab resumed production of its cars
Despite its recent agreements with Pang Da Chinese companies Youngman and Saab is still a lack of liquidity and is again close its huge complex of Trollhattan, or are assembled the very large majority of its different models.
In addition, the manufacturer is not even able to pay its employees. To this is added supplier of pieces that still refuse to work without guarantees that they will be paid.
There was not long ago, it was said that the agreement signed with the Chinese companies should provide liquidity to the tune of over 240 million euros Saab, which would have allowed him to resume his activities. Unfortunately, the sums provided have not been paid.
In the light of information received to date, it appears that the negotiations between the parties are at a standstill and even the survival of the Swedish manufacturer is played for umpteenth time.