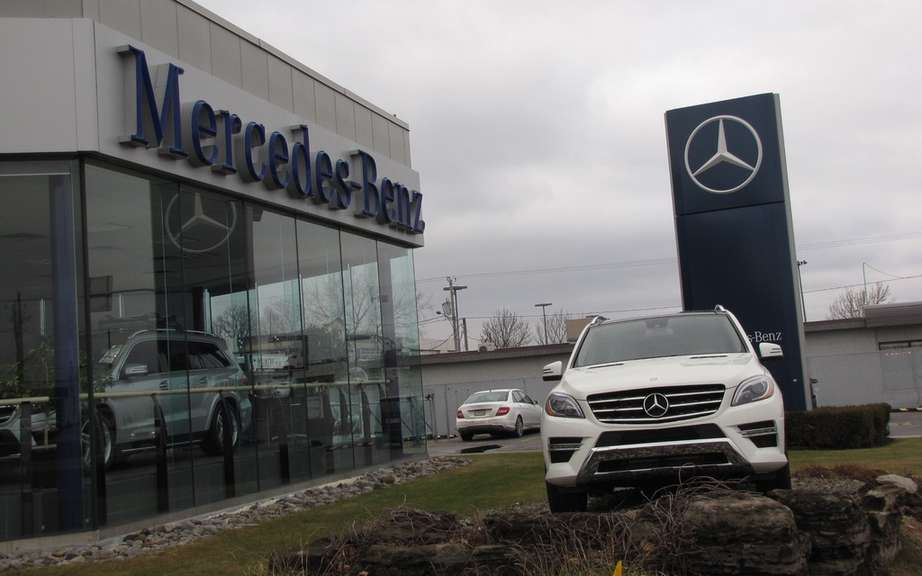 Mercedes-Benz Canada experienced its best year to date in 2013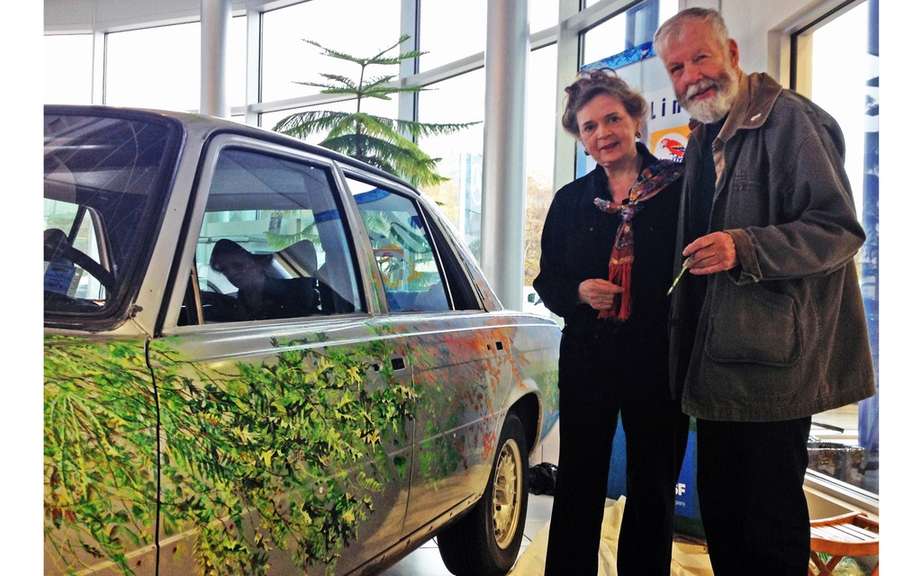 Mercedes-Benz transformed by a Canadian artist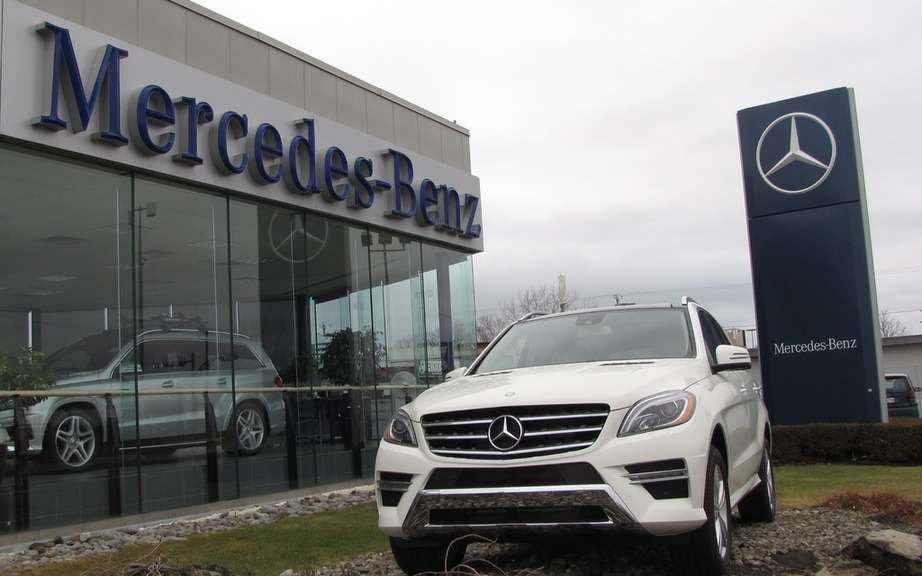 Vincentric called Mercedes-Benz "Best Luxury Brand in Canada"
The official opening of the new Mercedes-Benz dealership St-Nicolas took place last Tuesday, Dec. 3, in the presence of Tim A. Reuss, President and CEO of Mercedes-Benz Canada, has joined Benoit and Donald Theetge, dealer principals, to celebrate the happy event.
Hundreds of people have responded to the invitation of the brothers Theetge to discover in a festive universe Mercedes-Benz St-Nicolas. Erected on a plot of 120,000 square feet, the establishment of 50,000 square feet is spread over three floors and presents an exhibition of 10 000 square feet room and 13 service bays covering more than 12,000 square feet. This project which provides the largest city of Levis first concession luxury cars need an investment of $ 10 million.
"We recognized the need for additional representation for Mercedes-Benz, AMG and smart brands in this region growing, and today I am delighted to celebrate this important moment with Benoit and Donald Theetge while Mercedes- St. Nicolas Benz launches its operations, "stated Tim A. Reuss, president and general director of Mercedes-Benz Canada. "I'm sure this impressive establishment, as well as our exciting range of products and Team Emeritus of professionals at Mercedes-Benz St. Nicolas are a combination of shock that will help us to broaden our customer base and realize the true potential that exists on this important work. "
Maximize efficiency with customers
Nothing has been a household to visit Mercedes-Benz St-Nicolas a unique experience. The new dealership offers a heated reception area can accommodate four cars simultaneously, a personalized service with three attendants to listen to your needs, parking in the basement can accommodate 40 vehicles, a huge showroom or customer can discover the full range of new vehicles, not to mention cars placed at his disposal for a test drive continues.
Moreover, as a member of the family Mercedes-Benz, the client benefited from one of the 20 vehicles courtesy, valet service at home or work, and a limousine service. Not to mention a lounge area with refreshments, the always fresh coffee, a light lunch while waiting in concession, wireless internet and even a training room ... if the heart tells you! In short, everything has been thought according to maximize efficiency to customers.
A leading machine shop
The Mercedes-Benz dealership St-Nicolas is endowed with a cash machine shop of 13 service areas or activates a brilliant team of 7 technicians, 2 Sprinter specialists, all forms continuously by Mercedes-Benz Canada, and working with the equipment at the cutting edge of technology. Not to mention four attendants aesthetics to put your Mercedes-Benz the original report.
In complement to the machine shop, customers can count on a complete inventory of parts and accessories Mercedes-Benz service auto body, a tire storage service and a Mercedes-Benz store.
In regards to used vehicles Mercedes-Benz Certified, they are all selected and fitted with the manufacturer's certification, ensuring excellent resale value and peace of mind to the customer.
Faithful to the concept of "Autohaus" Mercedes-Benz patented the modern architecture of the new concession, any glass creates an open and welcoming space, bathed in light. In addition, environmentally friendly, heating and air conditioning of the building are insured by a geothermal system, allowing staff to work in a pleasant environment. Add that the machine shop is also air-conditioned.
Theetge the brothers are very proud of this achievement. "To my brother Donald and me, it is the culmination of a project that is over two years and who need an investment of $ 10 million. We also created 25 new jobs and quality of our employees are among the best remunerated in the automotive sector, "said Benoit Theetge comments.
That so many reasons why Benoit and Donald Theetge are happy to welcome you into the world of Mercedes-Benz St-Nicolas, your new Mercedes-Benz dealership.
SOURCE Mercedes-Benz Canada Inc.