The Car Guide 2013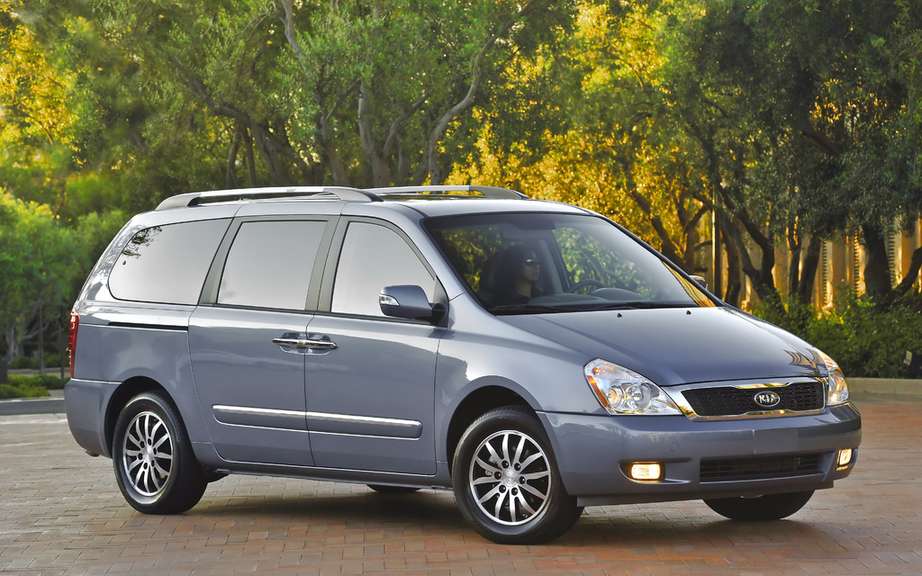 Kia Sedona 2013: Looking to the past
The automaker Kia has announced the recall of more than 96,000 vans in the United States and Canada, due to the risk of breakage of a part of the suspension, which could cause a loss of control.
This recall affects models Sedona years 2006 2012. These vehicles were sold or registered in Canada and 20 American states or salt is used for deicing roads.
The road safety agency of the United States indicates that the lower bar controls located near the wheels could corrode and break under the effect of salt.
Kia dealers will inspect these parts to protect them against rust or change squarely, without charge, from next month.
Over 16,000 vans Sedonas are affected in Canada, while more than 80 000 in the United States.
Kia unclear whether injuries or accidents have been caused by this problem.
The owners can submit questions now by calling 1-800-333-4542.