Special winter tires, tire pressure sensors
Tires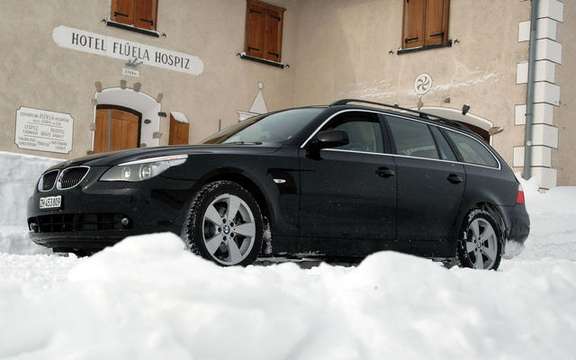 Different use, different tires
Tires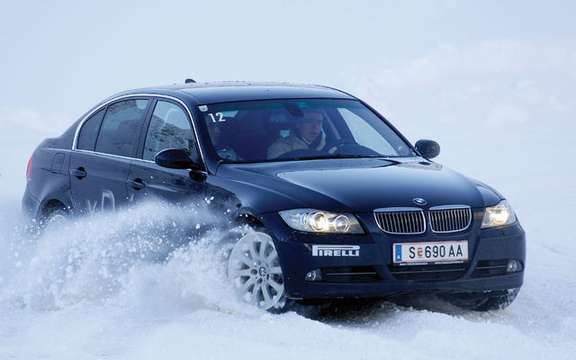 Winter tires mandatory, this time we have no choice
Since last year, the American legislation requires automakers equip the vehicles they produce sensor air pressure in the tires. Suite has many accidents caused by poorly inflated tires, the U.S. authorities are passed to the action. This also means that most cars sold in Canada are equipped with such a system. This is a great thing in itself since this mechanism will prevent many accidents and deaths. We must also know that he has a direct impact on the installation of winter tires and this can cause inconvenience to many drivers.
Consider first the simplest solution. You arrive at your tire dealer and ask him to put winter tires. It removes all season tires to replace them with winter tires. Until it all goes well. But if your car is equipped with sensors of air pressure in the wheels, things get complicated. If this is the case, the technician must ensure that the position of the pressure sensor to avoid damage during tire removal and installation of the replacement product. This also means that each probe must be calibree again every time we ask a new tire. To do this, you need a specialized camera and caliber will recognize the brand of the car and program the sensor accordingly. Of course, this requires more time and you will pay for the difference. You must also make sure that the workshop you made case is properly equips otherwise the pressure sensors will become useless or will transmit erroneous information because they have been poorly correctly programs.
The second scenario is that you appear in a specialized workshop and you ask to install winter tires on steel rims as is so often done in Quebec. At this time, if your car is equipped with a verification system tire pressure, you must install a pressure sensor on each wheel, thereby increasing the costs fairly substantial way since the price of this accessory varies between $ 50 and $ 200 depending on the brand.
For many, the solution is easy. We buy rims steel, it is put on winter tires, but be concerned sensors. You have decided to take the risk of depriving you of this accessory security for the winter period. It may be that this stratagem works for some cars. By cons on other brands of cars, the onboard computer not receiving information from these sensors placed in the tires will make changes to the engine management and limit the speed for example. Thus we may end up driving a vehicle with a maximum of 50 km will vistesse time and with others it will be even more radical.
It is therefore important to learn about the ins and outs of the verification system tire pressure of your vehicle. With these data in hand, it will be easier to make the appropriate choice. If you are installing steel rims fitted with additional sensors too pricey, you will settle for raising winter on the original wheels of your car and your tires to use pressure sensors that are already there uphills. But again, you must pay for certain elements of the sensor must be replaced every time a tire is disassembled.
It is more important to do business with a recognized store and endowed with the proper equipment. A botched break tires, improper calibration of sensors plus a balancing done wrong are all factors that can cause problems throughout the winter period. Better to entrust its tires has specialists What handymen who have no reduced price offer.
You should also note that the setup time of the tires will be much longer than previously. It will make you wiser rather to fall to your dealer for them to install the winter tires AS APPROPRIATE. Not only you will not be surprised by a snowstorm hasty, but you'll also have a better choice of tires. Since this product is seasonal, once the quantities ordered are up, stock-out is permanent until the next season. If you wait too late, you may also have to pay unnecessarily expensive for a product is unsuitable for your car but which deserves to be the only available when you arrive at the tire shop.
Casually, the air pressure sensors intended to save lives will cause a lot of trouble for people who are farsighted or who want to ignore their existence.
View the gallery