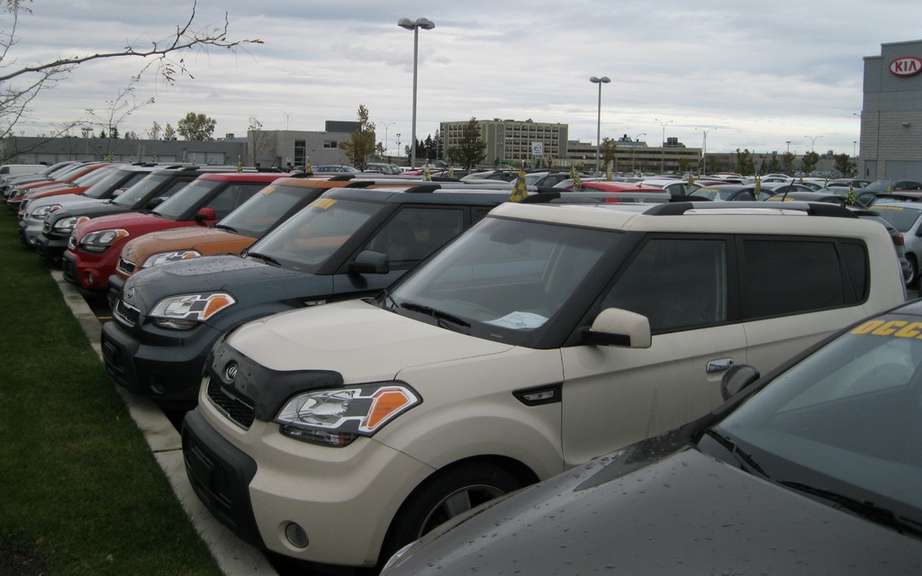 Kia Canada sold 5,510 vehicles in November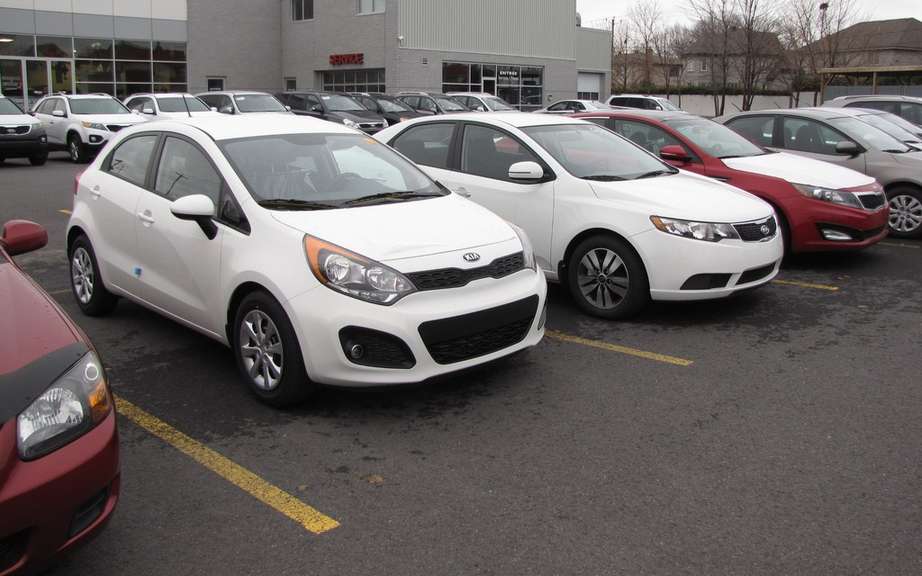 Kia Canada Inc. has sold 6,833 new vehicles in September
Kia Canada Inc. announced sales of 5,538 vehicles to the new scale of the country in October 2013, a decrease of 13.8% compared to the same month in 2012.
Three ranges of vehicles have sold better in October or subcompact Rio (up 46.6%), urban Soul hatchback car (up 20.9%) and vehicle Sportage compact SUV ( increase of 1.4%). The subcompact Kia Rio in sedan and five-door hatchback, did well, with sales up 19.1% since the beginning of the year. In 2013, sales of Sorento and Rondo have increased 3.9% and 2.2%, respectively.
"The subcompact Kia Rio Award-Winning continues to sell well at the scale of Canada and has generally been our most popular model in 2013," stated Jack Uczciwek, Sales Manager Kia Canada Inc. "We look forward to see that we reserve to the end of the year 2013 and the beginning of 2014, while Kia Canada will make a transition marked by the launch of four new and exciting vehicles to complement its range. "
In October, the all-new Kia Forte 2014 has been named a finalist for the "Best of the Best" of the Canadian Automotive Jury. Since the creation of the price of the CAJ, there four years, a Kia vehicle size is a place on the list of the top 12 vehicles proposed to Canadians every year. In addition, Kia vehicles are five candidates for the best of their category in the annual Test Fest AJAC. The all-new Kia Forte sedan 2014 participates in the Small Car category (over $ 21,000); the new 2014 Rondo and Soul are finalists in the Family Car category (less than $ 30,000); the all-new luxury sedan Kia Cadenza 2014 is nominated in the category Luxury Car (under $ 50,000); and Sorento 2014 is running in the SUV and CUV ($ 35 000 $ 60 000). AJAC provides for announcing the holders of the first three places in each category during the week of November 11. In addition, last month, Kia Canada has sponsored the award for Best Printing and Best Web Design presented at the 30th edition of the Gala Award for Journalism AJAC for PNR'' Ignition'' and AutoFocus.ca respectively.
Incentive programs in November 2013
November is marked by the return of the fourth great "Winter Fair" Kia Canada will be 60 winners of a car in 60 days. This is the greatest gift of cars in Canadian history. To support this event, Kia will continue to offer very attractive incentive programs, including financing 0% up to 84 months and offer "No Payments Until Spring" on some models. Customers who buy a hybrid Optima 2013 cash will be entitled to a credit of $ 5,600 plus an eco-credit of $ 1,000; For their part, customers who purchase a 2014 Sorento will save $ 3,000. Certain conditions apply. See dealer for complete details.
Source: Kia Canada Inc.