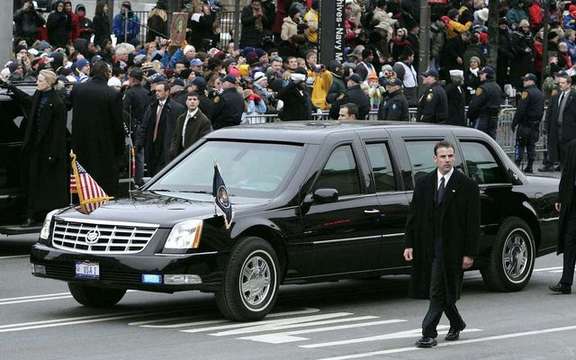 Cadillac has designated Barack Obama
The armored limousine of U.S. President Barack Obama, commonly referred to The Beast, weighs 6.8 tons and consumes 63.5 L/100 km.
Its official name is DTS Presidential Limousine and was developed by the research and development division of General Motors.
Among its main features, we find:
a massive shield that puts to the test all kinds of attacks;
a system of protection against fire;
a night vision camera.
The presidential superlimousine can accommodate up to six passengers benefit from individual seats. For its part, the president has the right sound chair and a multimedia console that enables, among others, to keep in touch with the White House during his outings.
This safe on four wheels has cost the modest sum of $ 1.5 million to American taxpayers.