Environment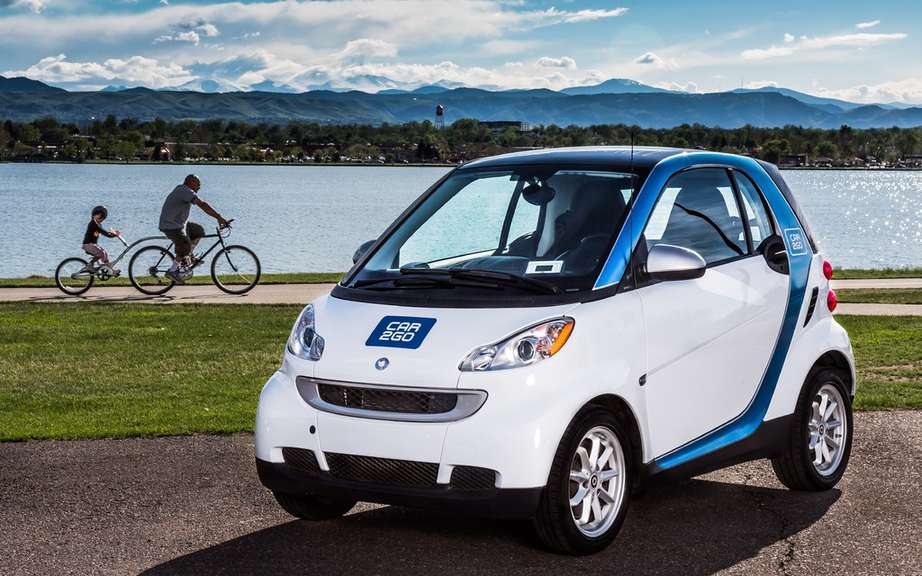 Car2Go finally available for Montrealers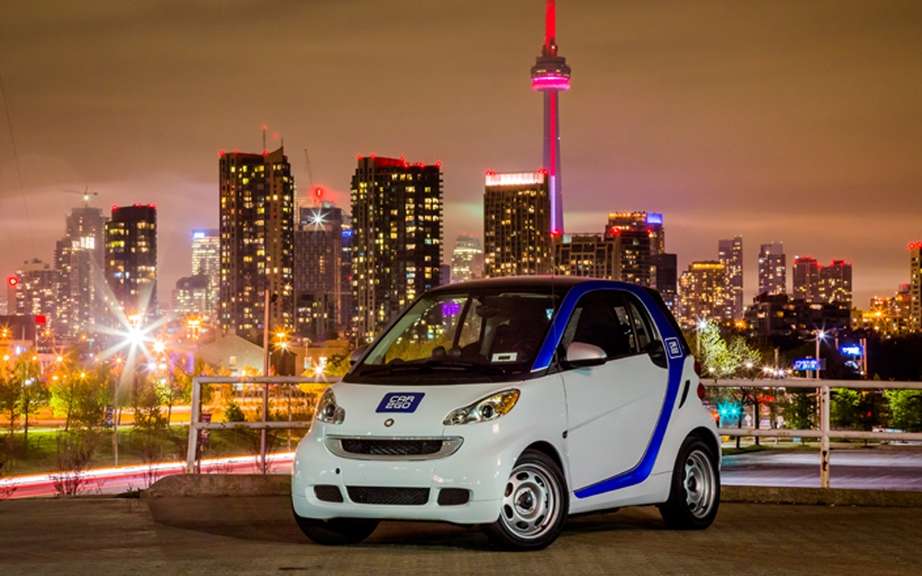 car2go launches a new form of car-sharing in Toronto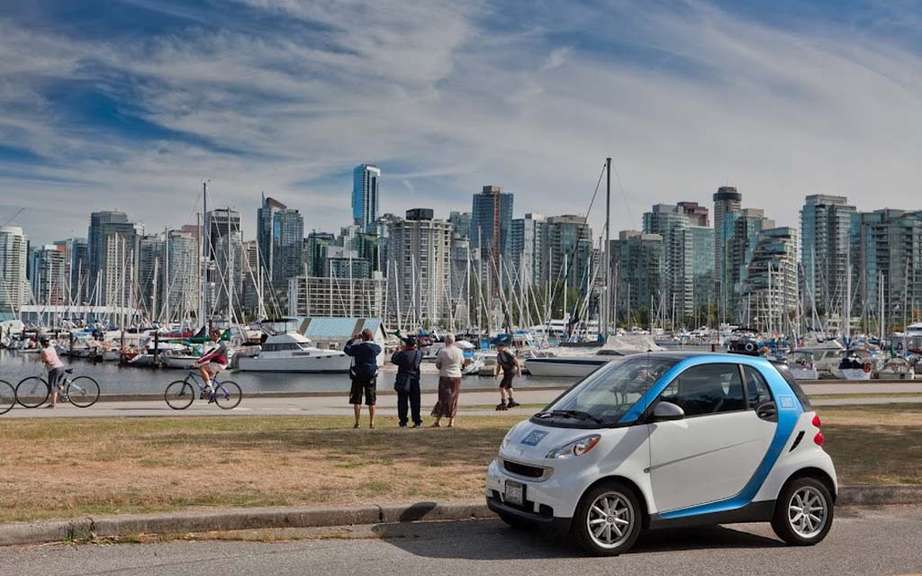 car2go is preparing to develop its activities in Vancouver this spring
car2go carsharing, a subsidiary of Daimler North America, is proud to announce the arrival of its unique model of self-service car sharing in Montreal this fall. Car2go offers an Eco mode, flexible, simple and low-cost transportation, an alternative that was absent until present the Montreal market.
Car2go officially begin operations in Montreal November 2, 2013 and will introduce into the urban landscape 250 cars smart "car2go edition" which will be available in the metropolitan area of ​​Montreal on 24 and 24 hours seven days a week From today, residents will have the opportunity to enroll on a car2go Montreal.car2go.com. Car2go is an ecological, practical and easy option to get around and discover the city in all its forms.
"A recognized leader in sustainable development, Montreal proves a city of choice to build the car2go service," stated Nicholas Cole, president and general manager of car2go Canada. "In our experience, tiree our activities in 24 cities around the world, our members appreciate and support the car2go service option, which helps to increase the users of alternative transportation basin. "
"We would like to acknowledge the leadership of borough mayors Lionel Perez, Luc Ferrandez and Mr. Francois Croteau, who all demonstrated vision, and will have their citizens to enjoy a car-sharing network Self-service on 2 November, "stated Jeremi Lavoie, Director General of car2go Montreal. "We want to establish car2go in the metropole harmonious way by including in our demarche all partners in sustainable well as various municipal transport. "
For $ 0.38 per minute, green car2go initiative aligns the urban lifestyle and spontaneous Montreal. Starting today, and for a limited time, residents of the city will have the opportunity to register a car2go without having to pay subscription fees and will have 30 minutes of free use by entering the code promotional "PADS" on Montreal.car2go.com.
About the service
With more than 500,000 members around the world, car2go is a recognized leader in matters of self-service car sharing, and knows one of the highest rates of growth in the industry. Members of car2go Canada may use their cards throughout the country in Calgary, Montreal, Toronto and Vancouver. Montreal will be the 13th city in North America and the 25th World city to adopt the car2go service.
Being considered as the first initiative of the "self-service" in matters of sharing, car2go offers a new form of mobility and is characterized by three specific peculiarities:
• SYSTEM SELF-SERVICE: Members have the opportunity to take and let the smart fortwo car2go in any parking space available in the car2go Zone, which includes the Plateau-Mont-Royal, Rosemont-La Petite- country and Cote-des-Neiges-Notre-Dame-de-Grace, as well as parking spaces in Ville-Marie. Each path is a way rental insofar as the driver does not have to return to the place where he took possession of the car, or to engage in the back in a specified time limit. Of the car is parked in the car2go Zone members can put an end to their use by swiping their membership card on the reader located on the windshield. It was at this time that the car will be available for another user.
• PAY PER MINUTE: car2go charges its members only for the actual use of the vehicle by means of special rates at the hour or the day. The duration of the lease can even be calculated to the nearest minute in the case of using very short. With no minimum required for use, the adherents of car2go can borrow the car for $ 0.38 per minute as long as they want, and without time constraints. The car2go rates include costs such as fuel, parking, mileage, insurance and maintenance. No other additional expenses in the month or the year is added.
• ON DEMAND: Members can use car2go smart phone application, visit the car2go website or use the hotline to find the nearest vehicle. Members can also book the vehicles up to 30 minutes in advance if they wish, but it is not necessary to use. Car2go service is accessible 24 24 7 days 7.
For more information or to register for car2go service, please visit Montreal.car2go.com. You can also visit our Twitter account @ car2goMontreal and join us on our Facebook page www.facebook.com/car2go.montreal.
About car2go carsharing
Car2go Canada Ltd. is a subsidiary of Daimler North America Corporation and a brand of Daimler Mobility Services. Car2go is an innovative mobility solution that redefines individual transport in urban areas expanding, by making available a fleet of hundreds of vehicles eco-friendly smart fortwo. This service provides a means of transport "in demand" and innovative which complements existing public transportation alternatives by bridging the gaps commonly associated with the "first and last kilometer" of a path.
Innovation and environmental viability of car2go has earned him international fame, including "Best Carshare" Vancouver Courier, a recognition of the Austin Chamber of Commerce with the "Greater Austin Business Award" for its positive impact traffic of the city and the prestigious "2010 EPA Clean Air Excellence Award" from the U.S. Environmental Protection Agency (EPA). For additional information about car2go, please visit car2go.com and media.daimler.com/ms/car2go/e.
About Daimler Mobility Services GmbH
Daimler Mobility Services GmbH, a subsidiary of Daimler Financial Services AG offers its customers innovative mobility services from a single source. With car2go brand, the company is the world leader in flexible car sharing programs. Through the moovel brand, Daimler Mobility Services GmbH offers an intuitive application for smart phone that allows customers to compare the various options for mobility on the basis of several parameters, and then choose the best options to get from point A to point B. The other activities of the company include the elaboration of innovative research and the booking of parking spaces in urban solutions.
View the gallery