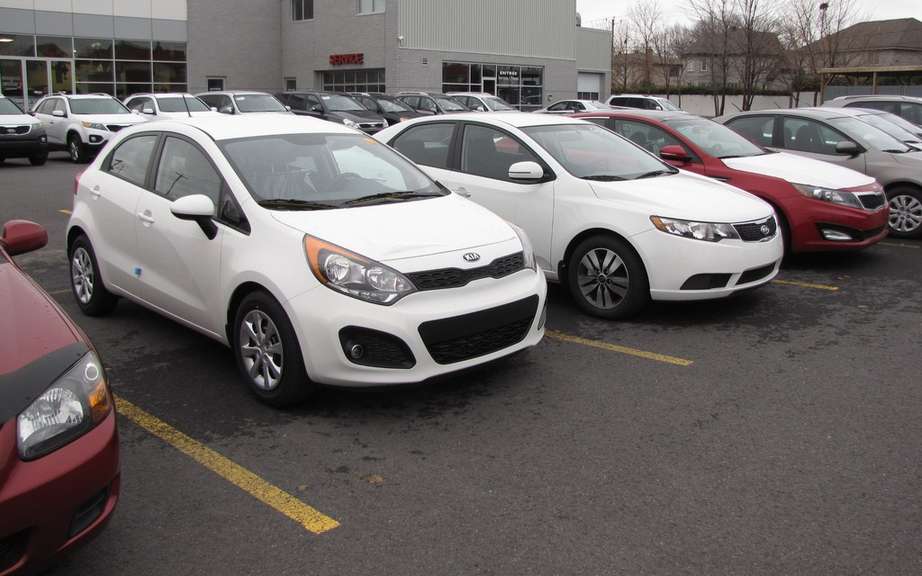 Kia Canada Inc. has sold 6,833 new vehicles in September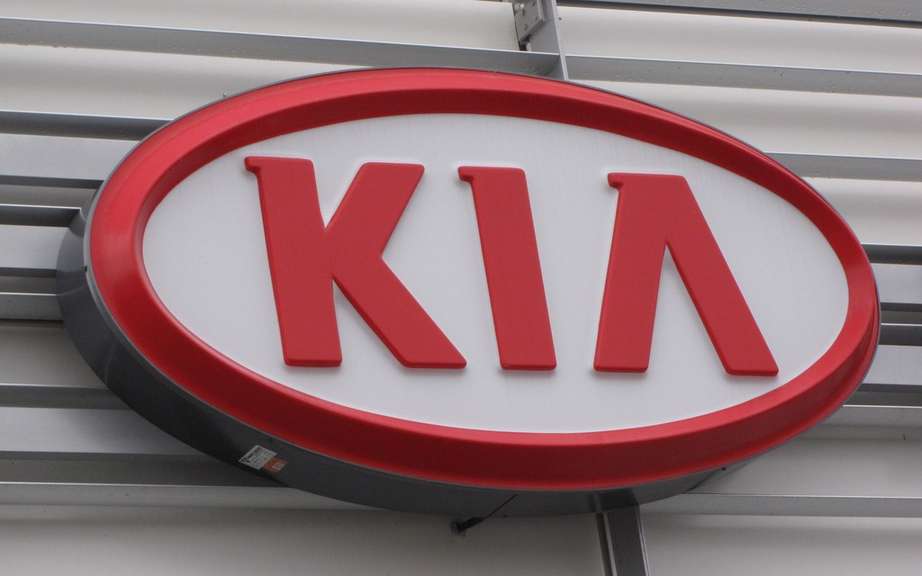 Kia Canada: Sales 7616 new vehicles in July
• Sales of new Kia Rondo, a versatile vehicle and premium rises were 65.5%.
• Three main lines of vehicles were sold in more than 1,000 units each during the month of August.
• The 2014 Kia ​​models recently lances are selling very well.
Kia Canada Inc. recorded sales of 7,502 vehicles in New August 2013, a decrease of 2.3% compared to the same month in 2012.
The month of August was characterized by a sustained yield of 2014 models spears recently by Kia, the all-new Forte compact sedan, the Sorento SUV redraws the urban utility vehicle Rondo European inspiration and Cadenza luxury sedan. Furthermore, sales of basic models, including urban utility Soul, Optima midsize sedan and Sportage compact utility, have increased in August.
Three models have largely contributed to the success of selling Kia has over 1,000 copies. Best small car in 2013 according Motoring TV and winner of a red dot design award, the subcompact Rio, offered in five-door hatchback and a sedan, was the most popular model in August, with sales of 1,392 units. Built in Georgia, the 2014 Sorento SUV has redesigned its achieved sales of 1,189 units at the scale of the country. Sales of the Optima midsize sedan, including hybrid versions have totaled 1,098 units in August, up 16.6% compared to the same period last year. In addition, sales of the new urban utility vehicle Rondo 2014 winner of the red dot design award, totaled 940, which represents an increase of 65.5% from a year earlier report.
"Kia Canada continues to do well at the scale of its product range, and 2014 models recently spears are not left," stated Jack Uczciwek, Sales Manager Kia Canada Inc. "Canadians appreciate the extent the range of Kia products and new features for design, comfort, safety and technology, as well as the value proposition without compromise. "
On August 21, Kia Canada has celebrated its third day Dominate the annual change, whose aim is to promote positive change in the communities across Canada. This year, Kia Canada has chosen to focus its efforts on road safety and continued support of MADD Canada (Mothers against Drunk Driving), a longtime associate. As a proud sponsor of MADD Canada, Kia Canada continues to ask all Canadians to commit to not driving while intoxicated and has thus ensuring the safety of our roads by enrolling in the Canadian www . CarteDeLespoir.ca. Although Kia Canada has focused on the safety of roads in 2013, she also encourages any initiative with beneficial spillovers on Canadian communities, whether small or large. Applications from charity organizations, whose number has more than doubled since the first year of the event in 2011, were asked about the www.DriveChangeWithKia.ca site. Organizations have the chance to win the use of a four Kia vehicles for a period of two years in Canada.
In addition, Kia Canada Inc. announces its partnership with Student Car Share, the first sharing service vehicles in Canada designed to meet the transportation needs of students of post-secondary level. Lance has 16 universities and colleges in Ontario and Quebec has a university, the Student Car Share offers a convenient, affordable and ecological to students to move in the city thanks to a network of Kia vehicles versatile program or utility Urban Soul and subcompact sedan Award-Winning Kia Rio.
Incentive programs in September 2013
Kia Canada is pleased to extend the event "Zero compromise" in September. To support this event, Kia will continue to offer very attractive incentive programs, including financing 0% up to 84 months on some models. Customers who buy a hybrid cash Optima 2013 will be eligible for a discount of $ 5,600 plus an eco-credit of $ 1,000; and buyers Optima 2013 will enjoy a free upgrade to the EX Turbo version with a value of up to $ 1,800. Certain conditions apply. Please visit a dealer to know all the details.
Source: Kia Canada Inc.