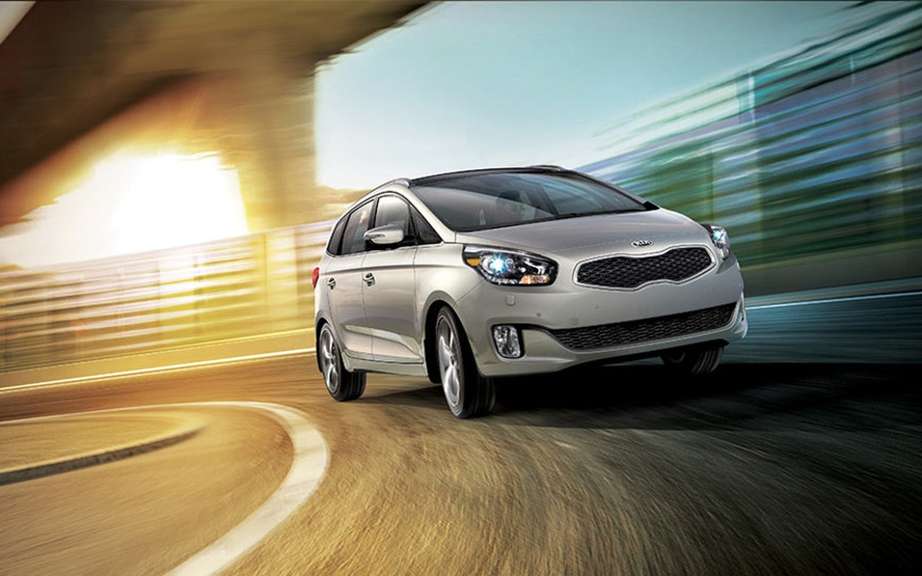 7502 Kia Canada sales in August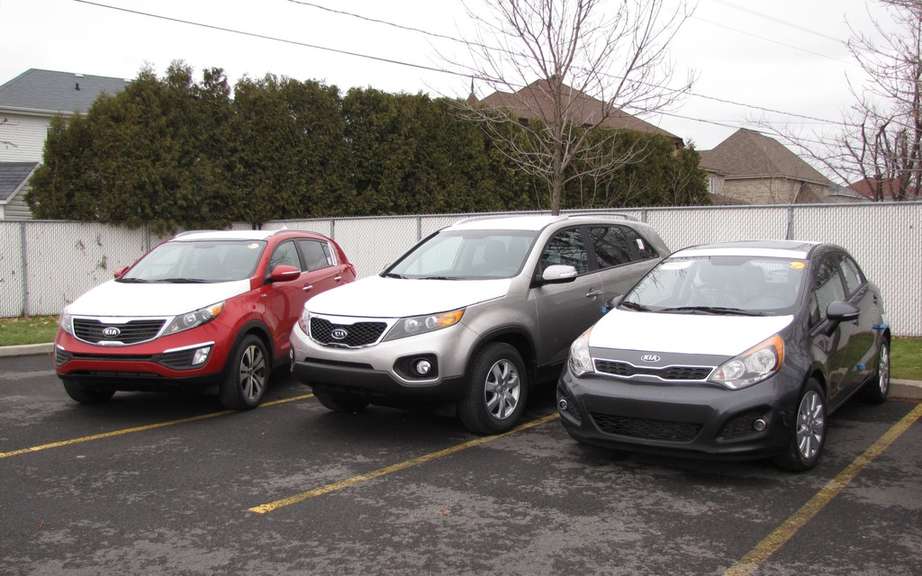 Kia Canada Inc. has sold 7,775 vehicles in June
• The Award-Winning subcompact Kia Rio ranks first with a gain of 41.4% in sales volume this month.
• Three main lines of vehicles recorded over 1,000 units sold during the month.
• The all-new 2014 models continue to appeal to Canadians.
Kia Canada Inc. recorded sales of 7,616 vehicles new in July 2013, against 7,683 in the same month in 2012.
Starting the second half of 2013, the month of July continues to show excellent results thanks to the all-new 2014 models have emerged during the first half of the year.
Three models have contributed to the majority way Kia sales recording over 1,000 units sold during the month. Available in five-door hatchback and a sedan, the subcompact Rio elue best small car by 2013 Motoring TV and winner of a design award Red Dot, led the way thanks to a sales volume of 1,793 units , which represents an increase of 41.4% compared to last year. July has contributed to increase the volume of sales of the Rio range since the beginning of the year, surpassing the number of units sold 10,000 with 10,251 vehicles registered, an increase of 27.5% over twelve months. The new Sorento SUV built in 2014 in Georgia, which was put on the market in the first quarter of 2013, recorded sales of 1,438 units on a national scale.
The volume of sales of the new Forte sedan 2014 also proved earlier in 2013 totaled 1,071 units, which represents an increase of 6% over the previous year. The new urban utility vehicle Rondo, winner of a design award Red Dot, has sold 750 copies in July, an increase of 51% compared to the same month in 2012.
"Our range of 2014 models recently placed on the market has taken off, to increase considerably the volume of sales for Kia Canada for 90 days, stated Robert Staffieri, Director of Marketing Kia Canada Inc. We anticipate that this momentum will continue as the month of August marks the beginning of a new campaign titled the event "Zero compromise", which is designed to inform all Canadians that they can have everything they desire in a car without pay more money. "
In July, Kia Canada launches its third annual campaign to Drive Change day to be celebrated on August 21 to promote positive change in the communities across Canada. Shaw Media and VAT, national media partners for this initiative Kia, collectively support the day Kia Drive Change and challenges all Canadians, as well as Kia dealers, their employees and their associates to engage in their communities in order to 'make a difference there. This year, Kia Canada has chosen to focus its efforts on road safety by offering its support MADD Canada, a longtime associate. As a proud sponsor of MADD Canada, Kia Canada has asked all Canadians to commit to not driving while intoxicated and thus ensure to the security of our roads by registering on the Canadian site www.CarteDeLespoir . ca. Although Kia Canada focuses on the safety of roads, it also encourages all initiatives that have beneficial effects on Canadian communities, whether small or large. Visit www.DominerLeChangementAvecKia.ca site and get involved.
Incentive programs in August 2013
Kia Canada is pleased to announce the new event "Zero compromise" in August. The main lines of vehicles like Sorento, Forte Rondo and 2014 will be headliners of this advertising campaign, subject to a range of 0% financing up to 84 months. To complete sales models 2014 message liquidation models 2013 will diffuse to maintain the momentum selling models Optima, Soul and remaining Rio 2013. Certain conditions apply. See dealer for complete details.
SOURCE KIA Canada Inc.