Tests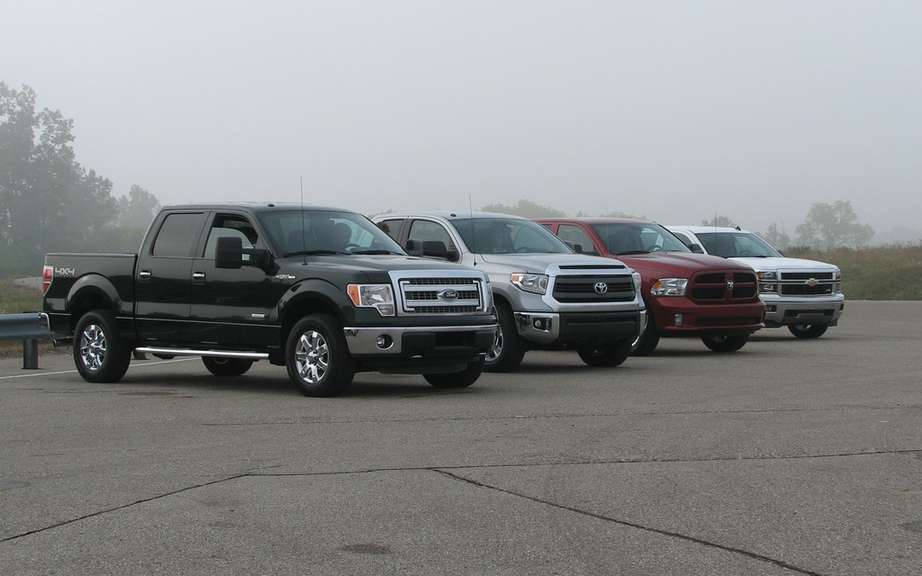 The F-150 subjected to extreme tests
New models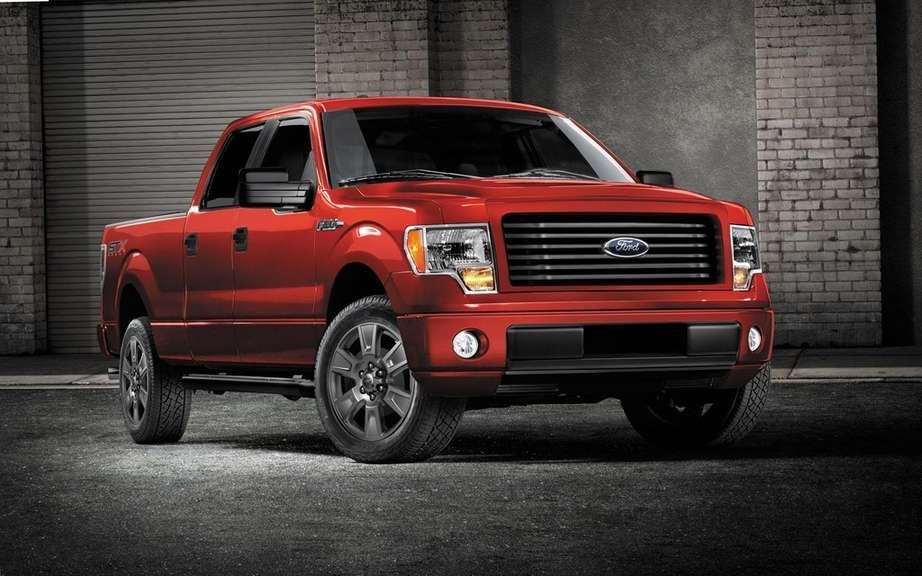 Ford F-150 STX SuperCrew 2014 most generous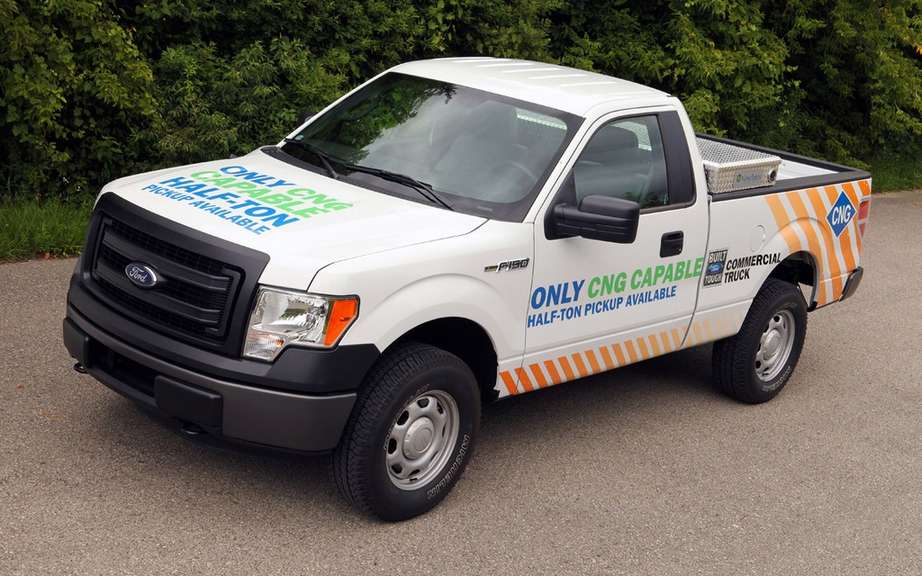 Ford F-150 natural gas for the Canadian market
Tests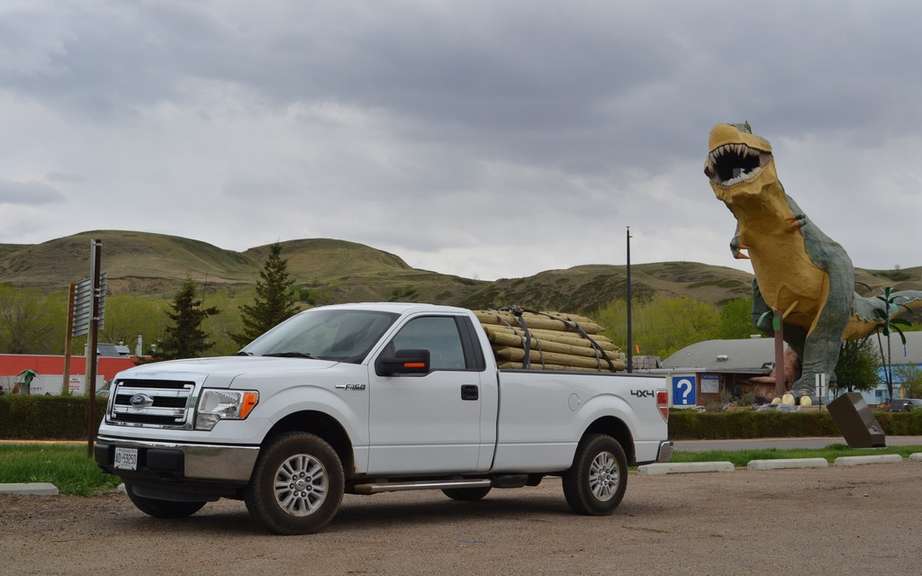 Ford F Series 2013: 5.0-liter V8 or V6 Ecoboost?
New models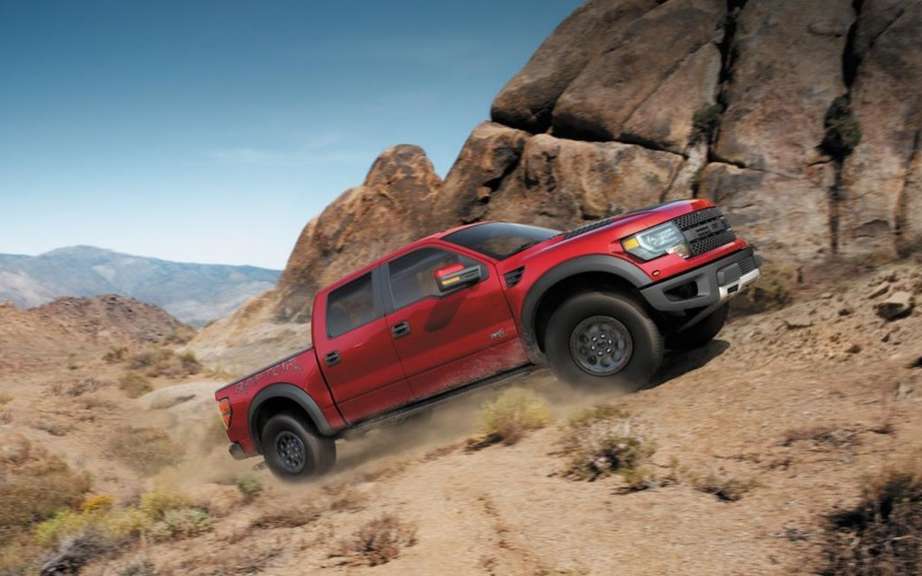 Ford presents its F-150 SVT Raptor Special Edition 2014
The Car Guide 2013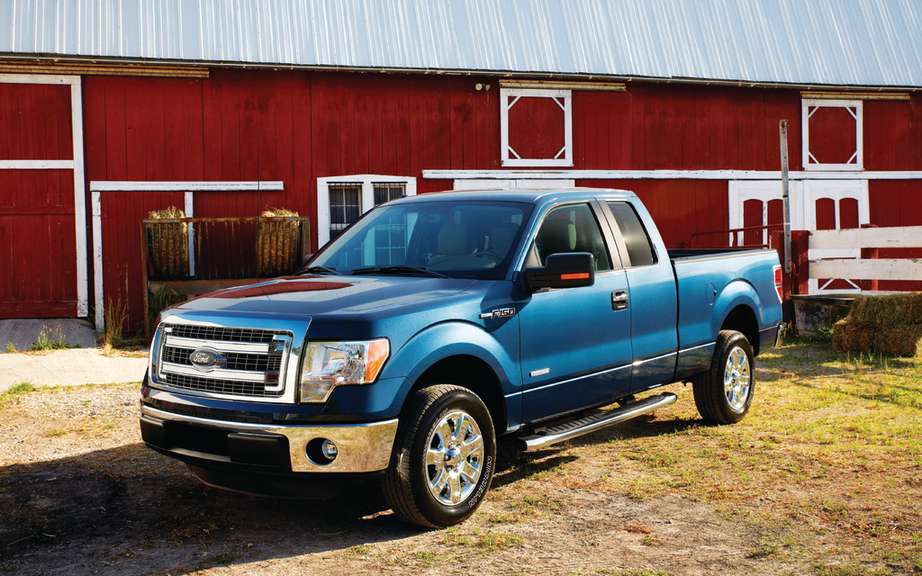 Ford F-150 2013: Always tons of copies
The Ford F-150 Tremor 2014 the first sport truck EcoBoost ® designed to meet the need of truck enthusiasts who want the performance of a V8 and the fuel consumption of a V6.
Tremor was the short wheelbase and single cabin will be on sale this fall and will offer a distinctive look and unparalleled performance. The new truck combines the style of the whole decor FX, an EcoBoost engine and a 4.10 rear deck has optimizes launch, is the smallest final drive ratio offered by an F-150 equipped with an EcoBoost engine to help provide rapid acceleration customers.
The Tremor puts in evidence its nature truck sports thanks to a decor set FX personalized aspect that includes 20-inch wheels matte black, a stylized graphics on the sides and black monogram in red lettering.
The Tremor is the only F-150 Regular Cab offers an integrated center console and bucket seats. Its interior offers details such as seats trimmed in black leather with red piping, buttons and a metal brush wheel has red bites. The Alcantara suede inserts on the seats also add texture and style.
"The new Tremor gives fans F-150 another option highly efficient truck and unparalleled performance characteristics which are usually only offered as an option for the second rises," said Brian Bell, Director, Products and Marketing for F- 150. "In addition, the EcoBoost" engine Tough "is available for the first time in an F-150 short wheelbase. "
The F-150 Tremor is powered exclusively by the revolutionary EcoBoost 3.5-liter Ford, which provides:
365 hp is 5000 rev / min with regular gasoline;
420 lb-ft of torque is 2500 rev / min;
dual independent variable distribution for lower fuel consumption;
up to 90% of maximum torque available between 1,700 and 5,000 rev / min.
A locking rear differential standard for electronic versions two and four wheel drive helps to transmit power to the ground by improving traction during acceleration.
The F-150 Tremor is equipped with a system of connective SYNC ® with MyFord Touch ®. Designers have optimized the physical interface for the MyFord Touch system adapts to owners of trucks that are likely to wear work gloves to facilitate access to controls temperature regulation and functions audio preset in the central portion of the dashboard.