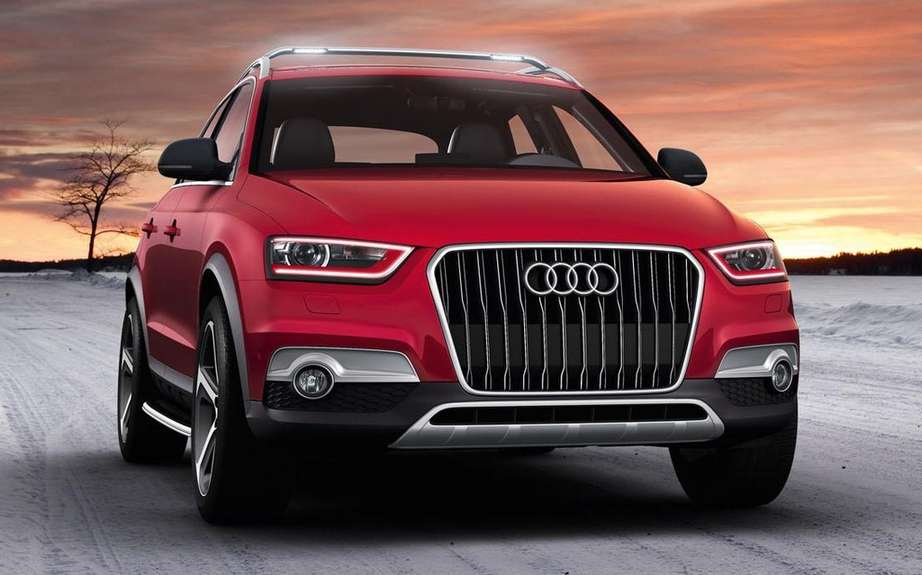 Audi Q1: not before 2016
If you find that the Audi Q7 with its overall length of 5089 mm is a vehicle too big for nothing, know that the German automaker is considering very seriously to make an even larger vehicle, which will face the Cadillac Escalade, Lincoln Navigator and Mercedes-Benz GL.
Moreover, the popularity of the great Mercedes-Benz GL can not be alien to the decision to Audi to see larger than its Q7 model.
Next year, Audi Q7 proceed to the replacement by the arrival of a new version that want more mild, thanks to extensive use of aluminum. A specialty manufacturer of rings which began in 1994 with the release of its large sedan A8.
So from this new generation of massive Audi Q7 that will be built the impressive Audi Q9.
There is also a strong chance that the SUV could inherit developing a trapezoidal grille, more visible than the Q7 model has come.
If the next Q7 to happen in 2013 as SUV of the year-2014 model, one can easily imagine that the theatrical release of Q9 should follow a few months.
By 2016, Audi should offer no less than nine different SUV: Q9, Q7, Q5, Q3 and Q1. In the latter, will be added Q8, Q6, Q4 and Q2 resuming the elevated style cut.
All these models, the most impressive will be sold in North America and China, while Europe will remain the main market of the most compact models.