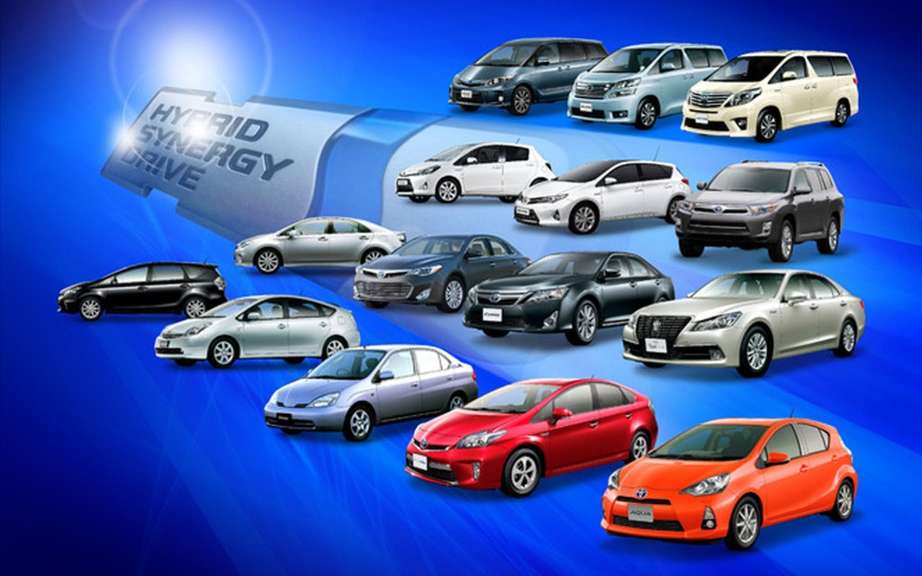 Toyota sold more than 6 million hybrids
Hybrid vehicles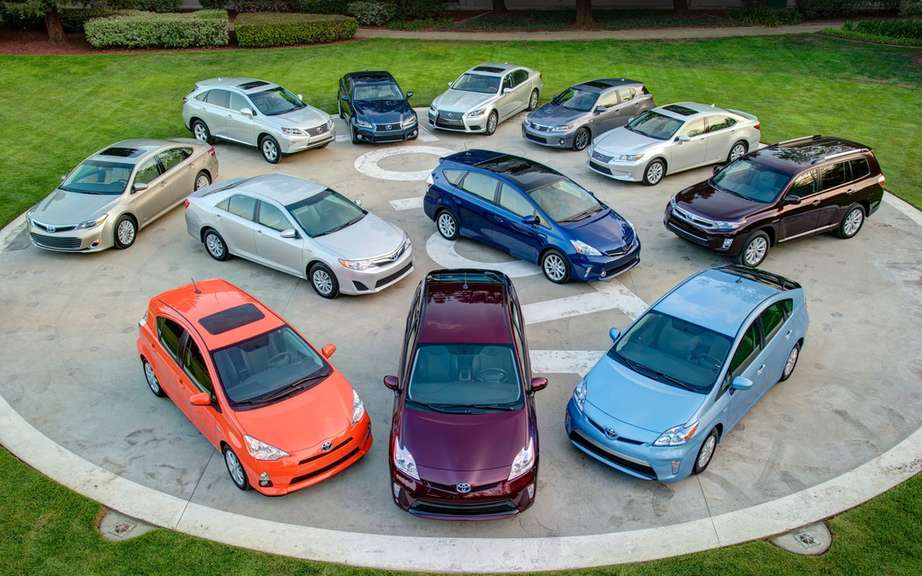 The hybrid Toyota sales EXCEED 5000000
The 77,000 hybrid vehicles in circulation in Canada reduce emissions of CO2 from 380 000 tonnes and save 163 million liters of gasoline
Now that the majority of environmental specialists recognize that emissions of carbon dioxide (CO2) is one of the main causes of climate change, hybrid vehicles that reduce considerably the emission have proven they were a solution Ecological worldwide.
Toyota Motor Corporation (TMC) is leading the way in hybrid technology, playing a key role in the mass adoption of this technology on a global scale. TMC announced the sale of its five millionth hybrid vehicle in the world. Hybrid vehicles experiencing great success in Canada, with over 77,000 units sold to date. Toyota Canada represents more than 80% of total sales of hybrid vehicles in Canada in 2012.
TMC believes that its hybrid vehicles in circulation in the world have collectively to reduce CO2 emissions by about 34 million tonnes. This figure represents the amount of emission that would have produced the same number of petrol vehicles. In addition, it is estimated that hybrid vehicles Toyota helped save 12 million kiloliters of gasoline in the world, compared to what would have consumes petrol vehicles.
In Canada, Toyota and Lexus hybrids have reduced the CO2 emissions of approximately 380,000 tonnes and economise 163 million liters of gasoline.
"The range of hybrid vehicles Toyota has played an extremely positive role in reducing the environmental impact of our cars," says Seiji Ichii, CEO of Toyota Canada Inc. "And we are only at the beginning. As hybrid settle permanently in the landscape and continue to improve, the positive effects on the environment will be even more brands. "
Toyota and Lexus hybrids sold 19 models and a plug-in hybrid model in 80 countries and regions worldwide. Eleven models are available in Canada, including six Toyota and Lexus five. It is the Prius Liftback, the Prius v, the Prius c, the plug-in Prius, Camry Hybrid, Highlander Hybrid and Lexus CT 200h, ES 300h, GS 450h, LS 600h and RX 450h . Moreover, from next year, the RX 450h is manufactured by Toyota Motor Manufacturing Canada in Cambridge (Ontario).
In 2000, the Prius was the first hybrid vehicle markets in Canada. Each year for 13 years that the brand is sold in Canada, a model Prius wins ecoENERGY award from Natural Resources Canada.
"From the time when we unveiled the Prius, it was revolutionary in bringing new technologies to mainstream vehicles - was showing what would the cars of tomorrow," Mr. Ichii. "The innovation of hybrid Toyota offers remarkable fuel efficiency today, and an excellent overview of the impact that can have hybrids in the future. "