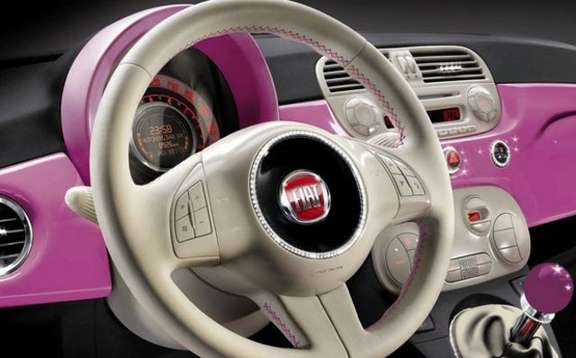 Patience and obsessions of Fiat
This is now done, Fiat has taken the leadership and management of the new company Chrysler, all with the approval of the department of American justice.
Sergio Marchionne, an Italian-Canadian, best known as the great savior Fiat, became director-general of the new company. As agreed beforehand, the realization of the agreement between the two manufacturers, the first consequence is to bring a new president at the helm of the new organization. Thus, we find MC Robert Kidder which already assumes the responsibilities of the presidency, while Mr. Robert Nardelli withdraws, after finalizing the agreement.
Shares subject to revisions ...
Participation in this new company Fiat Chrysler is currently a 20%, but could rise to 35% if the objectives referred, were achieved. There is even a clause in which Fiat could take fully control of Chrysler from 2013. 'Union United Auto Workers American (UAW), currently holds 68% stake, while the American and Canadian governments hold 12%.
Benefits Fiat
Throughout this adventure, and it is very far from being finished for the Italian manufacturer, the goal is is to become a giant automobile to the world market, especially that of North America that was it so far , closed with a padlock ...
This will allow, among others, to have a 'cost almost derisory', a network of dealers established, a plan to realize his wildest, which is to provide in America, some of his dream vehicles, including the legendary '500 ', new products in partnership with Chrysler and obviously ensure the very awaited return of branded sports cars Alfa Romeo.
Benefits Chrysler
Normally, it is the latter which should benefit the most from this association. Chrysler has a more urgent to offer to its clientele, small compact cars and economic need. It may therefore benefit from Fiat acquired on the subject, using its already existing platforms and powertrains for small and medium displacement, in order to provide in reasonable delay, the new range of cars both economic and own. Otherwise, it is because of this company.
Benefits Fiat / Chrysler
This new industrial group which already holds the 6th World position as auto manufacturers, will also benefit from extremely lucrative openings that represent emerging markets, such as those of China, India, Russia and emerging countries 'Eastern Europe. Some countries in South America or Fiat knows much success, also represent great opportunities for the new company Chrysler ...