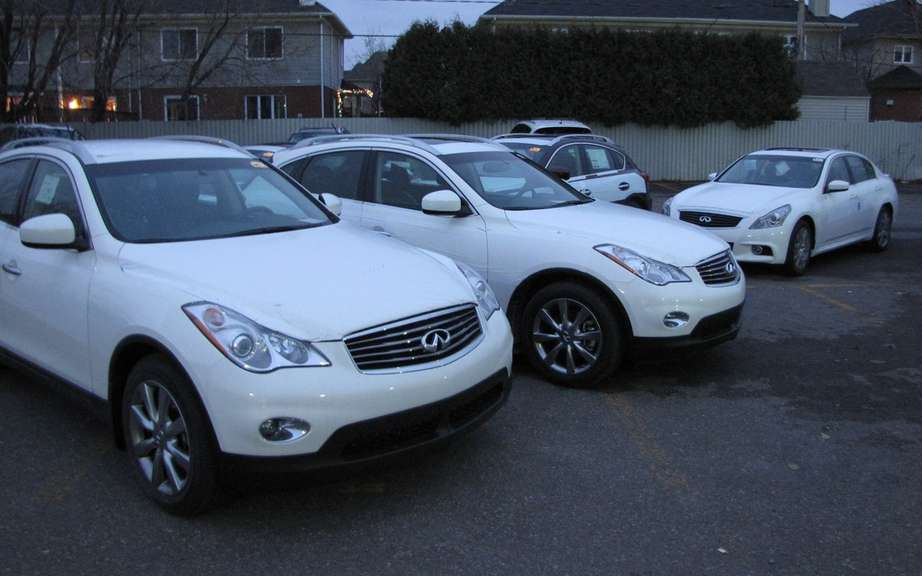 Infiniti announces its sales figures in Canada
Infiniti today announced that its Canadian July sales totaled 740 units, up 8.7% over last year. Infiniti sales year to date have increased by 8.5%, with 5,084 vehicles sold.
JX Infiniti luxury crossover to 7 passengers, leads the Infiniti sales in July with sales of 337 units, followed by the range G and EX model, with 199 units sold and 96, respectively.
"Infiniti continues to provide the ideal balance between luxury and performance in July, the JX arriving again head of sales," stated Wendy Durward, Director of Infiniti Canada. "Looking forward, we are excited at the idea of ​​us closer to the launch of the new sports sedan highly expected, the Infiniti Q50, which will take place later this summer. "
Sales since January 2013:
1423 Infiniti G
Infiniti M 145
Total cars 1568
Infiniti JX 1968
Infiniti EX35 910
Infiniti FX 407
Infiniti QX56 231
Total trucks 3516
Grand Total: 5084
Source: Infiniti Canada