Toyota Prius and Lexus HS 250h has submitted a voluntary recall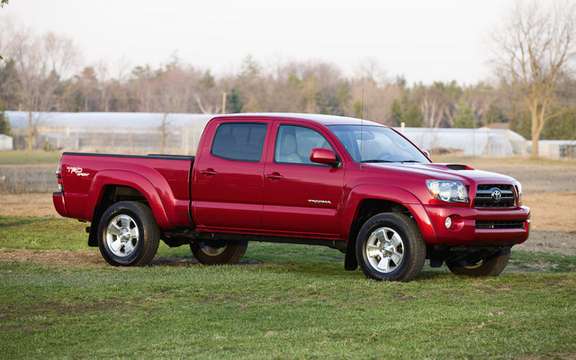 Toyota and undertaking as reminders, will be thoroughly ...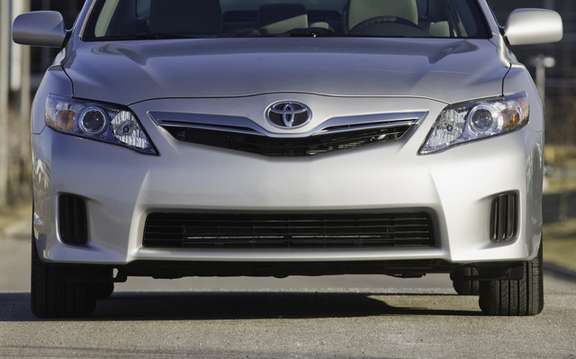 Toyota resumes deliveries and production vehicles
The inspection of the position of the power steering hose on some 2010 Camry was also announced
Reminders emphasize Toyota's commitment to correct a fast and efficient manner all situations covered by the quality and safety
Toyota Canada Inc. (TCI) today announced that it will conduct a voluntary safety recall on approximately 3,273 vehicles Prius model-year 2010 and about 309 vehicles HS 250h Lexus division to update the software in the anti-lock brake system (ABS) of the vehicle. No other model Toyota, Lexus or Scion is key in this recall.
The ABS system, in normal operation, engages and disengages rapidly (many times per second) has as the control system senses and reacts to tire slippage. Some vehicle owners Prius model year 2010 and 2010 HS 250h vehicles have reported the existence of a feeling of uneven braking momentarily during slow and steady application of brakes on rolling surfaces or slippery when unequal ABS system is active in an effort to maintain tire traction.
Toyota has reacted by making a change in production was the 2010 Prius that was implemented last month, in order to improve the response time of ABS system and the general sensitivity of the system against the tire slip . The production change for the HS 250h is planned for later this month.
The recall involves an update of the software of 2010 Prius vehicles sold prior to the change of production. Only Prius vehicles produced since May 2009 and all HS 250h vehicles are affected by this recall. The Prius first and second generation use a different ABS system and are not affected by this campaign.
System design ABS on the Lexus HS 250h is similar to that of the Prius. The adjustment planned for HS 250h production and dealer modification program are being finalized and will be announced very soon.
Toyota will start to post letters to Prius owners affected by this recall next week and HS 250h vehicle owners will be contacted in the coming weeks in order to inform them of the time they will bring their vehicle to the dealer. Software new vehicles currently in dealerships will be updated before the vehicles are books.
Separately, Toyota will conduct a voluntary safety recall of 393 vehicles Camry start production of the 2010 model year equipped with a 4 cylinder engine to inspect for a power steering hose could be in contact with a tube front brake. This contact could cause a hole in the brake tube and cause a brake fluid leak, increased travel of the brake pedal and greater distance to stop the vehicle.
The owners of the 2010 Camry vehicles keys will be notified by mail commencing in mid-February.
Customers can obtain detailed information concerning these reminders www.toyota.ca and Interaction Centre Toyota Customer at 1-888-TOYOTA-8 or www.lexus.ca Centre and Customer Interaction Lexus at 1-800-26-LEXUS.