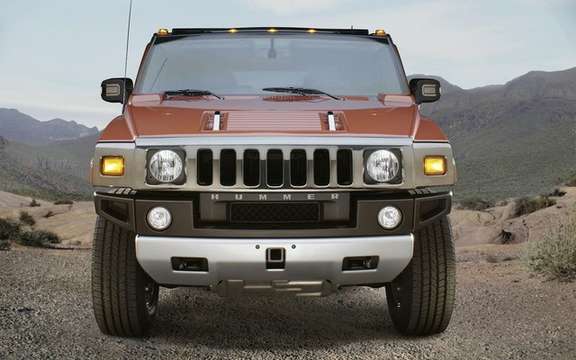 The Hummer brand will have to be dismantled
Last June, General-Motors and Sichuan Tengzhong Chinese society Heavy Industrial Machinery, SIGNED had a joint letter of intent, whereby the Chinese Tengzhong Group acquired the Hummer brand.
Today, these same two companies present a definitive agreement itself, that the Chinese group does indeed purchaser of the brand has 80% of assets. For its part, the businessman Suolang Duoji acquires the remaining 20%.
But in fact, the new purchaser is for a maximum period of two years, a subcontractor in the assembly and maintenance of the distribution of Hummer vehicles.
This means that 3,000 clerical employees and two factories and these vehicles are assembled, will keep their jobs. The current director James Taylor remains at the helm of this very controversial brand. However, the new purchaser intends to offer and as soon as possible, a new range of vehicles whose engines can drink bio-fuel E85 is a blend gasoline / ethanol.
Assembled in two plants
Hummer were and will be again assembled in their factories. Thus, the H2 model is assembled at the factory in Mishawaka Indiana, while H3 and H3T models leave the factory was situated Shrevport Louisiana. These cotoient on their assembly line, Chevrolet Colorado and GMC Canyon trucks.
An uncertain future?
Beyond this agreement between the two companies, which normally should be completed at the latest in 2012, all of the hypotheses can then be put on the table except one: the disappearance of the name and future conscripts Hummer vehicles ...