Records and Advice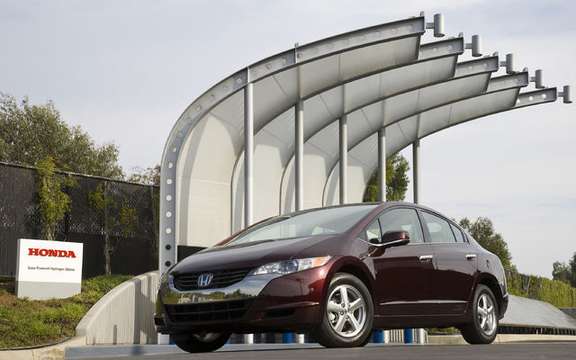 File: green technologies of the future
As of July 17, two electric vehicles at low speed, the ZENN car built in Saint-Jerome and van NEMO ASSEMBLY Sainte-Therese, shall be allowed on the roads or the maximum speed is 50 kilometers per hour or less a .
Transport Minister Julie Boulet announced Tuesday in Montreal, the implementation of a pilot project that will serve three-year experiment in the use of these vehicles, to develop rules of traffic safely and to standards equipment tailored.
The minister, however, clearly indicates that this is a preliminary step that will lead to a permanent presence of a low-speed vehicles, or LSVs in Quebec.
"What we want is the permanent presence of these vehicles onto the road network of Quebec. Our goal is not to stop the pilot after three years, but it is of open a permanent way (the road network LSV) with a legislative amendment to the code of road safety, "said Minister Boulet.
The pilot project involves the entire territory of Quebec and is aimed at both individuals and businesses or government agencies.
Besides the ban on driving on roads or the speed limit is greater than 50 kilometers in an hour, the LSV must be equipped with the orange triangle that identifies slow vehicles. They will also run on the right lane, except when turning left, and headlights must be illuminated at all times.
In addition, the driver must be the holder of a license to ride and vehicle must be registered.
These vehicles whose speed is limited to 40 kilometers per hour, are primarily intended to urban use and represent an interesting choice for individuals and workers who make short trips.
ZENN, a two-seater type hatchback offering a safe 13 cubic feet, has a range of 60 km and operation costs between one and two kilometers under the. NEMO van, which has a carrying capacity of a half-ton, has a range of 115 km and the manufacturer evaluates the cost of daily use is about $ 0.75.